Archives of Feeling: Sensation, Connection, Community

19.08.2022 – 08.10.2022
The complex repercussions of traumatic experiences, whether collective or individual, are often feelings we navigate alone. Archives of Feeling imagines new ways of sharing the felt dimensions of trauma. In this exhibition, artists share personal connections, lived experiences and the impacts of trauma on themselves and their communities. Collectively, they form an archive of works that navigate the trauma of institutions, colonialism and isolation.
Combining creative practice with socially-engaged models of community collaboration, Archives of Feeling transforms the gallery into a living, growing and sensorial archive of feelings, encouraging us to explore, learn and unlearn. Spanning RMIT Gallery and Design Hub Gallery, this exhibition presents practical and thought-provoking resources for living with trauma, offering new ways of archiving experience and of experiencing archives.
Includes the following projects and artists: Che-Wei Chen, the Children's Sensorium, Ngaanyatjarra Pitjantjatjara Yankunytjatjara Women's Council Aboriginal Corporation, the Nurses and Midwives Art Exchange and Thembi Soddell.
The Children's Sensorium includes works by Tamara Borovica, Heather Hesterman, Fiona Hillary, Larissa Hjorth, Live Particle (Angela Clarke and Camilla Maling), Philip Samartzis, Anna Schwann and Hiromi Tango, with leading artistic direction from Boonwurrung elder N'arweet Carloyn Briggs, and with designs by Anthony Clarke.
The Nurses and Midwives Art Exchange includes works by nurses and midwives who have worked through the pandemic accompanied by works created by local artists, with public programming by Ruth De Souza.
Collectively produced by: Kelly Hussey-Smith, Grace McQuilten, Helen Rayment and Andrew Tetzlaff, and with the support of Jill Bennett, Renata Kokanovic and a community advisory.
Please follow this link for the Archives of Feeling exhibition catalogue.
This exhibition is being presented at multiple venues:
Archives of Feeling: Sensation, Connection, Community will run from Friday 19 August 2022 to Saturday 8 October 2022 at RMIT Design Hub Gallery.
Archives of Feeling: Trauma, Knowledge, Empathy will run from Wednesday 21 September 2022 to Saturday 10 December 2022 at RMIT Gallery.
This exhibition is a part of The Big Anxiety.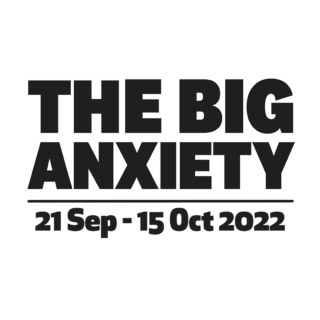 Projects in this exhibition have been supported by VicHealth, RMIT CAST Research Group, Speciality Trees, The Ngaanyatjarra Pitjantjatjara Yankunytjatjara Women's Council Aboriginal Corporation, Smiling Mind, Taipei Fine Arts Museum and Creative Victoria.