Exchange: Recent First Nations Engagement and Collaborations with JamFactory

17.03.2022 – 26.03.2022
Presenting a selection of creative collaborations and workshop outcomes, this exhibition showcases the vitality and diversity of First Nations artists who have worked with designers and skilled makers at JamFactory in various way to produce design objects across their four specialised studio areas – furniture, ceramics, metal and glass. These works offer new ways of engaging with First Nations material, culture and storytelling and speak to the rich possibilities of deeper, ongoing exchange.
Raylene Bonson (Bábbarra Designs) and Daniel Emma
Roslyn Orsto (Tiwi Design) and Dean Toepfer
Keturah Zimran (Ikunjti Artists) and Caren Ellis
Presented by JamFactory and part of Melbourne Design Week.
Photo: Dean Toepfer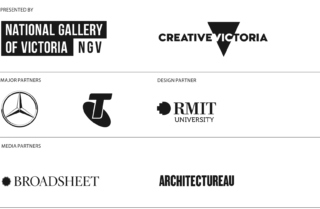 Melbourne Design Week and the Victorian Design Program are initiatives of the
Victorian Government
. The NGV Department of Contemporary Design and Architecture is generously supported by the
Hugh D. T. Williamson Foundation
. Creative Victoria and the NGV acknowledge the traditional owners of the land on which Melbourne Design Week programs take place, and pay our respects to their elders past and present.
Opening Hours:
Mon-Fri 10am-4pm
Sat-Sun 11am-4pm
Location:
📍 RMIT Design Hub, Street Level (Level 3), Corner of Victoria and Swanston St, Carlton VIC 3053